Bernie Kopell as himself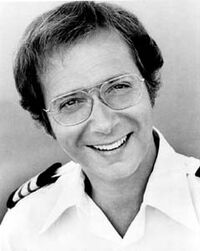 Background
Bernie Kopell was a regular on the TV show The Love Boat.
Kopell also was a recurring character on Get Smart.
On Boy Meets World
Jack called Bernie Kopell and Ted Lange because he claimed that they were the founding alumni of his fraternity and he needed them as proof.
Dean Borak took Bernie and Ted home to meet his mother.
Bernie seemed more proud of his role on Get Smart than Love Boat.
Bernie was trapped with Ted in the Matthews' house because they wouldn't let them go and they kept telling them stories.